How to make money with fitness; let me count the ways. There are about as many options for creating income through the health and wellness industry as there are variation of a squat.
No, you don't need to be a personal trainer to do these. Shoot, besides for working at a gym, you don't need any certifications at all.
Should you get them? Yes. If you get sued for giving out nutrition or training advice and you're not even certified that's not a battle you're going to win.
However, this article covers every way to make money with fitness that is not personal training in a gym. So if you have some knowledge about fitness and are looking for a side hustle, you've come to the right place.
If you are a trainer who is struggling to built a clientele- this is a great way to get side flow in the mean time. Also be sure to check out the costly mistakes personal trainers make and how to avoid or fix them.
If you've spent thousands of dollars on gym fees and supplements to get the body you have and you'd like to make some money off of it (without stripping) this is for you.
If you have a personal transformation journey- this is for you. Honestly if you have any type of fitness related information that people would pay for, this is for you.
Knowledge is power. The ability to leverage knowledge is income.
See also: Success Habits of People Who Are Killing It
Create a Downloadable Product
Let's start with something easy. This is probably the fastest way that you already know how to make money with fitness.
If you know how to work out, write it down. If you know how to structure a meal plan or create healthy recipes, write it down. Think of a couple of topics (or Google top fitness related searches) and create products around them.
This does not have to be complicated. The first product I ever created was a ten-week intensive core trainer with all the routines that I used to get a six pack.
I wrote it in about three hours in Microsoft Word and saved it as an Adobe PDF. It had no photos and no special formatting. (Praise the Lord for the Adobe Cloud Suite now though!)
I had less than $1000 in the bank and no employment coming up- I sold that program more than fifty times at $47/apiece and kept myself afloat for a while longer.
At that time I was using a PayPal link to direct message payment requests to people who wanted to buy from me, and then manually emailing them the product. Today I use SendOwl to leverage all of my downloads and subscription products and it. Is. A. Godsend.
You absolutely want to use a product like this to protect yourself from fraud, and a myriad of other payment collection related legal trouble.
(SendOwl is a secure Payment interface that allows you to connect your products to your payment gateways through seamless links. They also provide analytics, an affiliate program, retargeting solutions, customizable discount codes, upsells, etc.)
I will do a full SendOwl review in the future. But for now, if you are considering offering additional products, but you don't need a whole Shopify store (kindof silly for downloads) 10/10 use SendOwl.
Fitness Download Ideas
Learn to Run Program
Build a Better Butt Program (coming soon ya'll, I promise)
10 Weeks to Strong Program
Learn to Lift Program
Post-Partum Fitness: Six Week Reboot
For more info on any of my downloadable training programs, visit the main site. Right now I have a killer three for one deal going on that will run until my upcoming programs drop.
Nutrition Download Ideas
Complete Nutrition Guidance
Guide to MacroNutrients
Guide to Meal Prep
How to Plan a Shopping List
1800 Calorie Meal Plan (or any number)
Keto Meal Plan
Start a YouTube Channel
If you're unfamiliar with being on camera or editing video, this one might sound a little scary. Never fear. I have some easy-start solutions for you.
If professional editing video software looks like Greek mixed with Algebra to you, don't start there. Adobe Rush is an awesome little program that turns creating videos into a drag and drop experience that literally anyone can do.
They have both a desktop version and an app version, and personally I prefer the app. Why? Because then I don't have to fuss with transferring all the photos/videos on my phone onto my computer.
It's easy to add transitions, clips, voiceover, links, etc, all in one package.
Something I was confused about for the loooooongest time, and that kept me from even trying to venture into creating videos was having no idea where to get music.
Like, how do I navigate copyright, and royalties? How do I not have crappy free music on my videos. While it's not free, it is 100% worth it in terms of not having to worry about any legal issues: a yearly subscription to Artlist is the key. Once you download a song- it's yours for life. No added fees, no changing the rules.
And while it's a bit of a workaround, you can use Artlist music on the mobile app version of Adobe Rush. Simply save the songs you download via email to your Google Drive, and them access them via the Google Drive app on your phone.
How to Monetize Your YouTube Channel
Yeah, this is the part you were waiting for, right? This is a HUGE topic with tons of strategy that I will touch on more in a later blog post. (Send me a message here if that's something you're interested in and I will bump it higher on the list.)
Here are a few basics though:
Start a channel and customize it.
If you aren't savvy at graphic design or photoshop (like me), do what I did and highly recommend, and get it done on Fiver. I got my YouTube Banner Art (do me a solid and subscribe- obviously I don't post enough to spam you) done on Fiverr for $12. (Including tip.)

She gave me multiple revisions and options to choose from and the whole thing was done in less than 24 hours. I had beaten my head over my desk for like two days prior to this trying to get the template right in Adobe Spark.

Save yourself some hassle- a good entrepreneur knows when to outsource.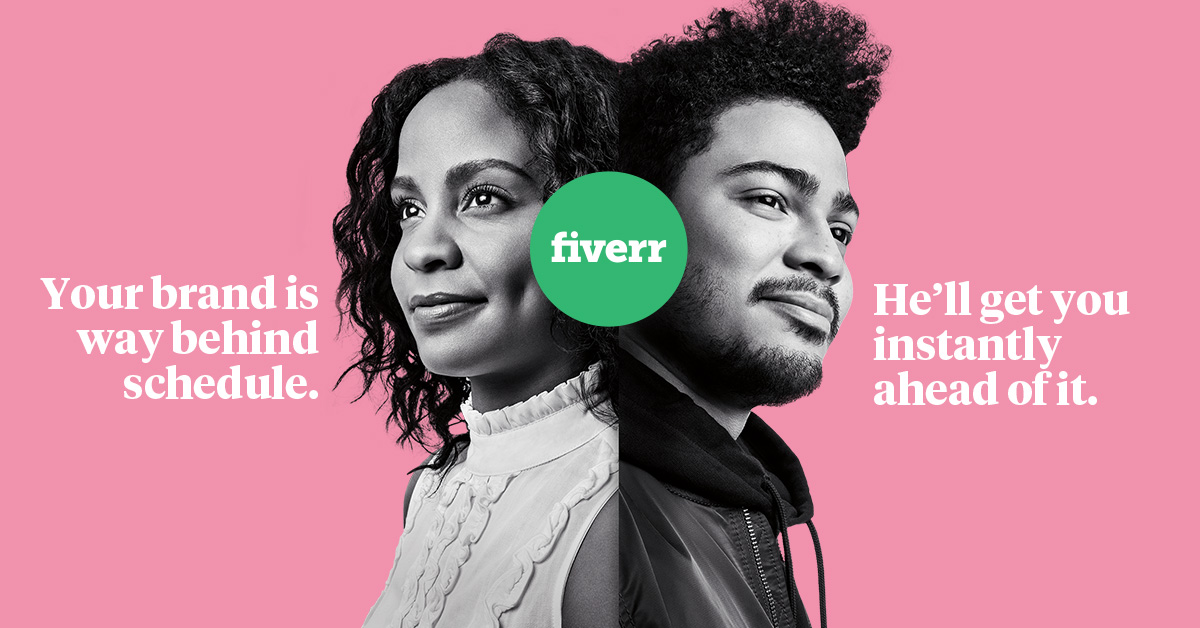 Post regularly. This doesn't mean frequently, especially in the beginning, but try to be consistent. I recommend starting with posting a 5-10 minute video every two weeks until you get the hang of it.

Then try for every ten days, then once a week, and, at the most, twice a week. You really don't ever need to post more than two videos per week.

In the meantime, be brushing up on your skills! Udemy has some incredible courses where you can learn almost anything.

Be persistent. YouTube requires 4,000 viewing hours and 1,000 subscribers on an account before it will monetize it. That's a lot if you're only putting out five or ten minute videos at a time, and will probably take over a year.

If you already have an audience on any other platforms, be sure that you are consistently posting your new videos there, and linking back to old ones when the topic fits.

Offer incentives to subscribe, such as a free workout or recipe download. This way, you are also capturing emails for campaigns later on.
Start a Blog (Or Write for One)
Starting a blog is, ironically, probably one of the more difficult ways how to make money with fitness, even though it sounds simple.

There's a lot that goes into blogging, and I'll post more in depth tips and strategies on it later, but here is a simple way to get started.
You absolutely want to be self-hosted. Google SEO favors self hosted blogs vs ones that are run through Blogger or another third party site.
Self hosting also looks 1000x more professional, which is an absolute must if you're trying to run a business in a competitive market.
Personally, I use BlueHost, and here is why: (these are conditional rates based on the link above, so treat yourself.)
The hosting plan that you will need to start a blog is $2.75/month
FREE domain name registration for the first YEAR
FREE SSL Certificate (this verifies your site as secure to the user- a must have if you want to sell or promote anything through it)
1-Click Word Press install with step by step setup instructions
Awesome 24/7 Support. I'd know- I ask all the questions.
I have started multiple blogs with Blue Host, and love the ease of access. Legitimately you could go from reading this right now, to being completely set up in less than 20 minutes.
Word Press will have plenty of free templates to use to get started. You can always purchase a professional template later if you want more configuration to your style, but I'd recommend generating some cash flow first.
If you already have a domain name registered somewhere else (ie: GoDaddy), it is free to transfer and BlueHost will walk you through the process. They will also help you set up your email (recommend GSuite for seamless tie ins to your other applications or if you already have a Gmail).
Again, those perks are available specifically through my link, so hook yourself up!
Like YouTube, post consistently. Posting consistently shows Google that there is quality activity on your site, and their algorithm will send more traffic your way. Write to your niche market, and provide as much value as possible.
Tips for Writing a Quality Blog Post
Aim for a length of between 1200-2000 words
Link between your posts to keep people on your site longer
Include outside links when you reference other sources
Always have your links open in separate tabs
Keep your sentences below 20 words if possible
Break up text with graphics
Have a compelling and eye catching title (think: Buzzfeed)
Again, I will be writing a whole lot more on blogging in future posts, so if you have specific questions that you would like answered, contact me here
Use an Online Personal Training Platform
This is literally "How to Make Money With Fitness 101". Or 2019. Whatever.
If you aren't doing this as a personal trainer, you are leaving BUCKETS of money on the table. Buckets. Not like sand castle buckets either- Home Depot sized buckets.
Technically you don't even have to be a personal trainer to do this, but for your own liability you absolutely should. I got my personal training Certification through ACE, and have been thoroughly happy with the perks it has gotten me.
If you're already doing that, and you're on the excel-spreadsheet, rip your eyeballs out grind- stop what you're doing. Stop hyperlinking to YouTube. Stop writing massive notes and individually editing vast amounts of data. There is hope.
It has literally never been easier to monetize your knowledge online. Now all of those people who compliment your physique in person or on social media can be clients. The ones who say things like "I wish you could train me", or ask for fitness and nutrition tips…those no longer have to take up your time. Those are leads, my friend.
Where to start? You need something that's easy to learn, easy for your client to you, and efficient to program. The platform I use that turned my startup online training company into full time cash flow in less than a year, I spend less than four hours a week on, for 40-50+ clients.
I wrote a whole other blog post about why Trainerize is the best in the business right now for online training platforms. If this is an avenue you're considering and you want to make some up front cash fast, hop on over there and do your due diligence. (And see how much I'm making.)
Sell Fitness Related Products
There is always room in the fitness industry for a new gadget or get up. If you have an idea, put it into production! Either grab yourself a Shopify Store or market it through SendOwl, depending on what it is.
If you are not trying to launch a full blown store, SendOwl will be about the third of the price of Shopify. You can, instead, advertise your products via a free service such as Instagram or Facebook Business pages, and include your SendOwl payment page link in those posts.
It's not entirely too late to get on the DropShipping band wagon either. I would recommend doing your research and setting up reliable fulfillment resources, such as Amazon. This prevents you from not being able to fulfill orders due to the supplier being out, or from shipping and customer service nightmares.
Identify a niche market, and start gathering together related items. For instance, you could become the number one supplier of food themed workout clothes.
Become a Brand Ambassador
A booming business today (as depicted by yours truly) is brand ambassadorship. Being the middle man and selling other people's products can add up to a hefty additional income source, especially if you have a social media audience.
Hint: growing an audience is an automatic invitation for money to flow your way. Attention equals income. So if you've been putting off posting on Instagram and growing your following, stop.
A few tips to be successful:
If you don't have a huge audience, you may have to start with smaller companies who also don't have audiences, and need the organic exposure. You'll at least learn the ins and outs of how to be an affiliate and can either grow with that company, or outgrow it and level up.
You can have multiple, but not competing, affiliates. So for instance, you don't want to rep two supplement companies, but you can rep a supplement and an apparel company.

(Ie: I rep for both 1stPhorm Nutrition and Atlas Athletics. (Save 15% at Atlas with code: LevelUp15 if you're into supporting veteran owned businesses)

Pick companies in your niche. If you're in the fitness industry, it doesn't make sense to post affiliate links to digital marketing products or lawn mowers.

This goes without saying, but pick companies whose products you actually use and whose ethics and mission you can get behind. It gets exhausting real quick to promote things you don't actually believe in, just for a quick buck.
*Ad: 1stPhorm does not run sales or promotions, because their products are high enough quality that there is constant demand. However, you can get free shipping by ordering through the links above, or at 1stphorm.com/halfpint .

Thank you for contributing to my donut fund- and the ability to do fun things like product giveaways.
Write an E-Book About Your Story
As the old saying goes (and you should apply this to everything) "Facts tell, stories sell". If you have some unique experiences that led you to where you are, or some valuable lessons you learned along the way, turn that into a power house.
It's easier than ever to write a book and self publish it for free with Amazon. (Recommend this YouTube video from one of my best mentors, Jim Paar. He own a publishing company, no big deal.)
A book is an incredible way to build an audience that is obsessed with your brand. These are the people who buy your products repeatedly, recommend them to friends and family, and who shout you out on social media and interact with your posts. These people are gold, I tell you.
I have never written a book, but here are a couple of tips that I have on good authority, and that I use in writing all of my blog posts:
Start with the ending
Write the chapters
Fill in the chapters
Decide on the title
Edit
Creating the chapters first helps you to balance the flow and amount of information that goes into each area. It's also way less overwhelming to see your progress by writing a chapter a day or a chapter a week, instead of "Oh dear lord I have to WRITE A BOOK."
Create a Fitness App
This I know nothing about, except that apparently it's easy now and that you can make a ton of money. I am not computer or tech savvy, I outsource everything I can in that department.
However, I won't say I couldn't figure it out, and neither should you. I figured out how to not pay for a single book during college, so you could say I'm pretty crafty.
Go figure, you can do it with Amazon Developer. If you clicked on the link (and no, I don't get paid for that, or a lot of the links in this blog. I just think that if you're here for information that you're also here to take action) and you see that it specifically says "develop apps for Android", never fear. There is also a way to develop them for iOs.
Amazon Developer has a very nice blog/forum that will tell you all about it.
How to monetize your app (this is the part I'm good at):
Offer free trial with automatic subscription (pro tip: subscription products are MONEY because we love them, AND we are super bad at cancelling them.)
Run ads on the app
Offer a paid version with no ads
Offer some free features but more SUPER AWESOME features on the paid version
Start a Club in Your Fitness Niche
So this is actually a super fun and easy idea. Whatever your fitness niche is, you can start a physical or virtual club to celebrate it. Examples would be a running club, yoga club, power lifting club, rock climbing club, healthy cooking/baking club, etc.
Charge monthly dues, pay yourself, and use the rest to purchase things that become a perk of membership. Examples:
Race/retreat/competition registrations
Dinner after or breakfast before events
Cool swag bought with the wholesale power of a group discount
Group membership to clubs or studios
Team shirts/water bottles/coffee thermoses
This is an awesome way to build community, add some money to your pocket for organizing it, and organically advertise any other your other products or services to the members.
Run a Fitness Challenge
Finally! Last one. I see a TON of people on Instagram and Facebook doing this, and its another incredible community building idea.
People love a challenge and they love accountability. Depending on how you set it up, you definitely do not need to be certified in any way to pull this off. You don't even have to offer a product, although why wouldn't you?
This is also an excellent organic way to get new clients by drawing attention to yourself during the challenge, even if you offer it for free. Here are a couple of ways to set it up:
Diet Bet- Everyone commits to one goal and puts the same amount of money in the pot. Everyone who reaches the goal at the end of the time frame gets their money back, and a cut of the pot from the people who did not complete the challenge.

Program based transformation challenge. Everyone buys your program and submits before pictures. At the end of program (make sure its time bound), everyone submits after pictures. In this case, it's not about who looks the best, but who make the most progress.

I recommend starting a Facebook support group and offering free resources like meal plans or help with macros on this one. It's an awesome way to transition program clients into personal training clients, online or in person.

(And we want personal training clients because of the subscription phenomenon that we talked about above.) Anyways, in this case, the winner takes a portion of your proceeds from program sales as prize money, and everyone else gets nothing. Unless of course you want to do a runner up, or first, second, third place. It's up to you!

Any other themed challenge that requires an entry fee that pays you and for the prize of the winner. Ideas for this can be: most steps walked, calories burned, inches/pounds lost, minutes exercised, etc.
Finallyyyyyy
The average millionaire has seven streams of income. If you have a particular skill set, find multiple ways to use it to your advantage.
So, what stuck with you? I'm sure you skimmed some and studied others. If a topic was mentioned that you want to know more about, shoot me a message and/or subscribe to the blog to let me know what you're interested in, and to be notified when its available.
Leave a comment below, or, if that takes to long, be awesome and hit the instant share button. Now, go conquer the world one bulgarian split squat and product link at a time!