Protein pumpkin recipes of your favorite treats. Sounds like a dream, right?
One of my very favorite things is sharing the hacks and resources I use to eat delicious food and still stay lean. The holidays is a huge caloric tripping hazard for everybody. My biggest advice is to seek out treats that aren't just low calorie, but high in protein and specifically low in sugar.
Not only will these keep you satisfied longer, but you won't get the lethargy that comes after over-carb-loading that makes working out seem even less appealing. You know what I mean.
Here are the best of the best high protein pumpkin recipes that I have found so far this year. Enjoy!
1. Pumpkin Cheesecake Bars- High Protein/Low Carb
These super easy, seven ingredient holiday bars are a dream to make. Created by Mason Woodruff, (find him on Instagram @mason_woodruff), you will easily get sucked into the world of super creative and healthy recipe creations on his site.
All of his recipes include the macros and the weight watcher smart points. This makes them ideal for easily staying on track through the holidays!
As a culinary artist (yes- I went to school for food!) my only recommendation would be to use a cheesecake pan, rather than a baking dish. So much easier for removal, and makes a much prettier product!
(I have this set of three from Amazon, and love the ability to make different sizes or thicknesses.)
Being able to eat cheesecake for breakfast without guilt puts this protein pumpkin recipe at the top of my list.
2. Pumpkin-Gingerbread Protein Pancakes
So protein pumpkin recipes count as a vegetable, right?
Protein pancakes are probably one of my favorite creations on the entire earth. This recipe is perfect for mornings during the holiday season, when you don't want to start the day off with a sugar crash.
Did I mention that they're gluten free, too? As someone who struggles with inflammation and the effects of it (acne, ugh) that's a huge seller for me. I topped my cakes with Nuts n More White Chocolate Pretzel Protein Peanut Butter. (This alone is a must grab- so is their salted caramel flavor.)
The Big Man's World is another awesome healthy foodie blog, created by Arman Liew. (Find him on Instagram @thebigmansworld). There's everything from keto to vegan to peanut butter recipes.
Yes. Peanut butter gets its own category on this site. Awesome.
3. Pumpkin Pie Protein Balls
Two things that I love about recipes like this off the bat: fast and simple. No baking required. Done in ten minutes.
If you have kids, this is an awesome, and salmonella free, group project.
Tara, the author, has a super fun blog that focuses on fitness, food and travel. (You can find her on Instagram @taralynnmcnitt).
My two personal alterations with this protein pumpkin recipe would be to add more healthy fats/protein with the Nuts n More butter I linked in the last recipe.
Also, I would use a regular whey protein powder, as that is what my body works well with. I've mentioned before that the protein powder that I use daily is from 1stPhorm Nutrition.
*Ad: 1stPhorm does not run sales or promotions, because their products are high enough quality that there is constant demand. However, you can get free shipping by ordering through the links above, or at 1stphorm.com/halfpint .

Thank you for contributing to my donut fund- and the ability to do fun things like product giveaways.
Their Level-1 Protein powder is the best that I have ever used in baking. It doesn't get weird textures or an after taste, which is huge. In this case I would use either the Caramel Latte or Cinnamon Cookie Batter flavors.
So. Freaking. Good.
4. High Protein Pumpkin Spice Granola
Another killer recipe from Mason Woodruff's blog. Again, you can use any protein powder that you wish- I rarely use vanilla flavor in any recipe because I find that I always taste it more. I would recommend the same two flavors from 1stPhorm here as well.
What I really love about the way he presents his recipes is that he gives you a ton of ways to customize them, adding even more protein or lowering carbs further. He also recommends specific ways to use the finished recipes, and examples of how readers have altered his formulas to fit their goals before.
I do have a tool that I highly, highly recommend getting if making your own granola is your thing (because it's easy and way healthier than store bought).
Invest in a ceramic, non-stick baking sheet. The heavy bottom will help your granola caramelize, even with low sugar, and prevent burning. The non-stick will help you break your granola up easily into bite-sized morsels.
5. Thai Pumpkin Curry & Chicken Meatballs
I can't even tell you how freaking excited I am about this protein pumpkin recipe. I love curry. Like love. It's the perfect sweet and savory, comforting, filling food.
Often when we think of pumpkin recipes we only think of sweets, but it really is such a versatile vegetable. This recipe from the One Lovely Life blog also includes delicious looking accompaniments like: pomegranate rice, roasted cauliflower "rice", and homemade sweet chili oil.
If you've balked at making international recipes because of the myriad of strange ingredients that they usually require, you do not need to worry about that with this one. All the ingredients are easily found at your local grocery store. (Unless you're my grandma, and live on the banks of the Yukon River in the wilderness of interior Alaska.)
You can find the author, Emily Dixon, on Instagram at @onelovelylife1.
Since we're coming up on the holidays, I'm going to dish (see what I did there) on an easy gift idea that I use every year.
Most moms or cooks want nice cookware for their kitchen, but it's not always the sexiest Christmas present to get. Usually I'll go for something that's themed, or has a fun color, and I'll include a recipe and all of the non-perishable ingredients that would probably not already be in the kitchen.
I'll usually also throw in some fun snacks, maybe little wine bottle splits (the small ones) and matching hot pads or stirring spoons. Now it's a gift bundle that is super useful, and super fun to receive.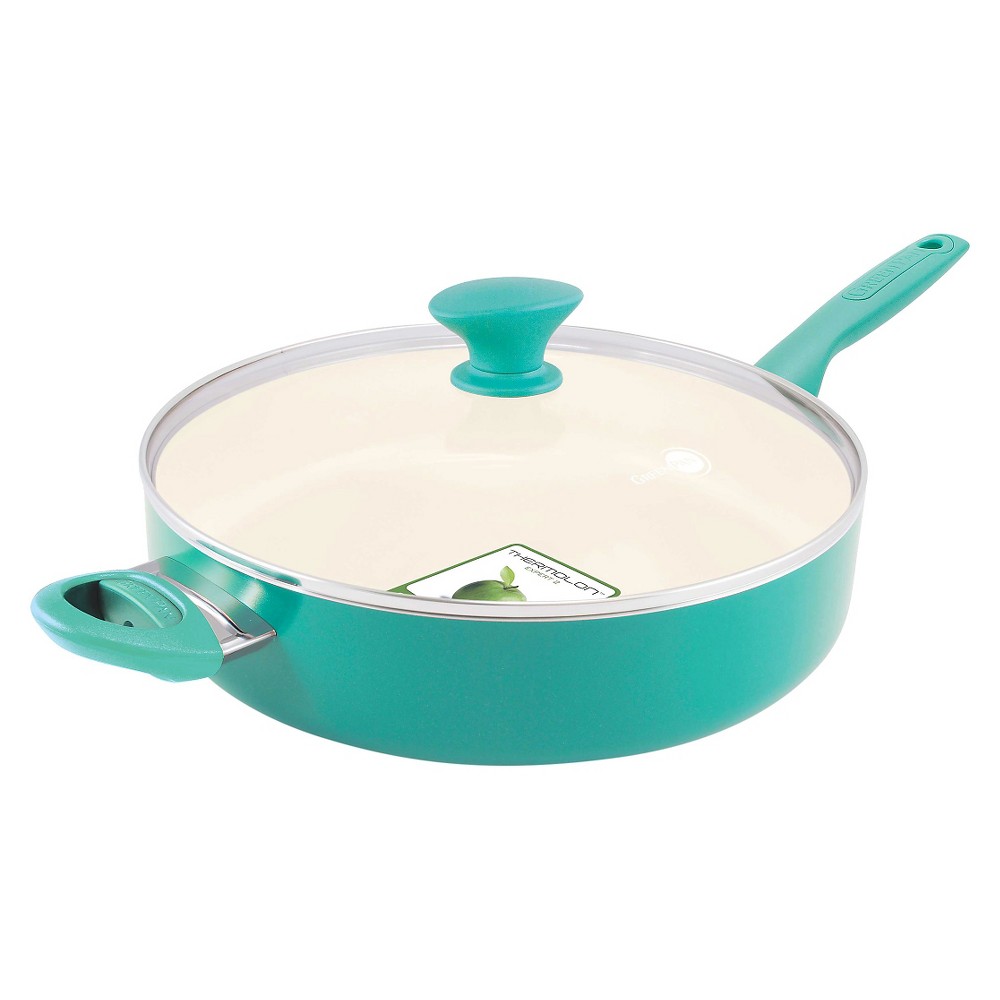 6. Pumpkin Protein Bars
Who knows the protein bar struggle? As in the most-expensive-snack-on-the-freaking-planet because you eat them every day struggle?
Yeah, me too. I'm a snacky person. I honestly rarely eat large meals and probably consume 8-10 grab and go items throughout the day. I'm a person prone to the hanger, and if I'm out and about I always, always, always have some type of snack in my purse.
Especially during the holidays, when we are either shopping or traveling or attending events, this is important. When you're out of your routine is when your progress is most at risk.
What I love about this protein pumpkin recipe is that even though it has some sugar in it (which you can replace with Swerve or baking Stevia), there is still less than 7g of sugar per bar, which is ideal. They also have almost 20g of protein, and both of these numbers are benchmarks for how I evaluate the quality of a meal bar.
(Although I will say that Quest has made some massive improvements to their Pumpkin Pie Protein bar since it first came out a few years ago, and now I genuinely look forward to it. The best price to buy Quest bars at is on Amazon, hands down, by the way.
7. Skinny Pumpkin Pie Smoothie
Okay! So I trolled about 20 Protein Pumpkin Recipes for smoothies, but all of them had weird stuff in them. This one most resembles all of the ingredients in the right proportions that I put into mine….except for the protein.
Facepalm. Anyways. All you have to do is add 1/2-1 scoop of your ideal protein powder and adjust the liquid to the consistency that you want. For this one, I would use the Vanilla Ice Cream protein flavor from 1stPhorm. Again, so. Freaking. Good.
*Ad: 1stPhorm does not run sales or promotions, because their products are high enough quality that there is constant demand. However, you can get free shipping by ordering through the links above, or at 1stphorm.com/halfpint .

Thank you for contributing to my donut fund- and the ability to do fun things like product giveaways.
Also, because I make a lot of smoothies that have green stuff in them, I swear by flavored Stevia drops to sweeten them up and increase the flavor. A little bit goes a long ways though, be careful!
A Note on Blogging
Honestly, as I was reading this recipe, I fell in love with the blog itself. The author, Lilly, is super funny and I was cracking myself up while reading about pumpkin in a blender. That takes talent. Great job Lilly.
I couldn't find her on Instagram, but pro tip that takes literally no time on your part. If you ever find a recipe or a post or article or anything at all on a blog, and you enjoy or relate to it, share it from the blog directly to your Pinterest or social media. This costs you nothing and it helps the authors out so much.
So do that with any protein pumpkin recipe that you click on in here, or to this entire post itself. I appreciate you.
8. Protein Pumpkin Mousse
Let me tell you why I love mousse and pudding recipes ya'll: because your girl has zero patience. Seriously, none. Especially for food.
Sometimes you just need a little sweet something right now, and you don't need a ton of leftovers. This is perfect for that. With 24g of freaking protein and only 5 ingredients, this is a perfect "for you" snack, or a super cute way to serve dessert.
You could put it in mini mason jars and garnish with cinnamon sticks! Wow. I'm so crafty. (I'm really not- like at all.)
9. Protein Pumpkin Pie
Ah, yes. The main event. Finally.
Well, almost finally. There's still one more important pumpkin protein recipe to come.
This pie though- the macros are insane! One of my favorite things in the world, and a family tradition growing up, was to eat pie and bacon for breakfast on all holidays.
Can you even imagine how good our house smelled?
This protein pumpkin recipe is pretty straightforward and easy to follow. It is crustless- which I personally like, but you can add any sort of crust to it. Rolling pie crust is the bane of my existence, so I usually blend together dates and walnuts/pecans and press it into the bottom of the pan.
Pro Tip for Baking With Protein: Do not over bake. The pie will come out looking a little wiggly, that's okay. It will set. If you like your pie a little thicker, add 2Tbl of corn starch to the ingredients. (Same for cheesecakes using protein powder.)
10. Pumpkin Spice Protein Donuts
Definitely was looking forward to this protein pumpkin recipe the most! Ya girl loves donuts. Can you believe that I actually live next to a protein donut shop now!? It's ridiculous.
So seriously, did you think I could go a whole food-related blog without mentioning donuts at least once? Also, I'm obsessed with Mason Woodruff now. He is a culinary genius.
You are definitely going to want a donut pan for this one! I love mine and use it all the time! (It's also super useful for making egg rings that I put into breakfast sandwiches later- but that's a different post.)
Again, because there's protein powder in these, be careful not to overcook. I think the best part about this recipe is that these come with protein freaking cream cheese frosting. Do I need to point out that you can also use said frosting on pancakes, protein bars, by the spoonful..
Protein Pumpkin Post Conclusion
There you have it! Ten of the best, tested and vouched for, high protein pumpkin recipes to try out this holiday season.
For quick, zero equipment, killer workouts to do on the go, grab these .
See:
10 Best Exercises to Grow and Shape Your Glutes
Cardio Options That Aren't Running