One of the most difficult aspects of building a business is the initial setup. Finding out what systems work well together, what features you love, features you don't need, and what services you can afford. You want simple, efficient, uncomplicated to use and great customer service.
Personally I've signed up for and cancelled multiple business service options over the couple of years until I found the ones I can't live without. I won't get too deep into detail on each, but if you're searching for a service to complete a certain business task for you, here are a few to consider.
Google Suite (GSuite)
The first business service I can't live without, is one that you are probably already using the free version of.
Google Suite is the ultimate solution for managing multiple Google accounts. Between the original, personal account that I started out with, to the two additional emails I have for my business, and email accounts for my assistants, this service streamlines all of my communication.
Additionally, my business emails refer back directly to my official websites. This makes it much easier to be approved for affiliate programs and have my name recognized in someone's inbox.
The second reason why GSuite is a lifesaver is the unlimited data storage. Unlike the free account, you will literally never have to upgrade (approx 1Tb storage per person). Also, your data can be accessed from anywhere.
Because this data is stored in the cloud, in addition to it being remotely accessible, it is also safe from loss. This is important should your computer or phone crash, be stolen or destroyed. (Hi, I'm Brenna and I go through technology like a wrecking ball.)
Finally- and probably what you're most interested in, GSuite provides insane capabilities for a nominal fee. The basic plan is (as of this writing) $6/month and the business plan (which I have) is $12/month.
I also want to say a note about the customer service. I am not at all tech savvy. Every time I have to bring in a new email or add a user or anything that is probably really simple, they walk me through it. Tech support always gets back to you promptly (at least in my experience thus far). They have been knowledgeable and easy to work with. 10/10
If you would like to save some money (and support my donut fund) you can use the following promo codes. Each will save you 20% on either the basic or business Google Suite plans:
Promo Codes 20% Discount:
-Basic Plan: T944QU4H7KUJVMX
-Business Plan: AACCWEJNWDN6JAE
Thrive Themes
One of the top business service issues I hear about from my clients is that they don't know how to build a website. I certainly did not in the beginning either. For the most part, I still don't. That's where Thrive Themes comes in.
I honestly can't say enough good things about the Thrive Themes package. For $19/month (paid annually) you get more functionality that you'd ever expect. However, not so much that you can't effectively utilize all of the incredible features.
With highly responsive and instantly integrated website themes (for WordPress), complete with social media sharing buttons, image optimization and seamless integration with other plugins, Thrive Themes is a leader in anticipating your needs before you do.
In terms of ease of use- I had never designed a landing page before in my life. I was able to build one that looks professionally designed (and netted me a high number of sales) in a matter of hours.
I will do an entire blog post in the future on how to fully utilize Thrive Themes. However, here is a quick overview of all of the integrations you get under the one subscription:
Thrive Architect- Drag and drop builder for pages and posts. See exactly how they will look live in real time
Thrive Optimize- A premium add-on for Thrive Architect that allows you to A/B test your web pages without editing a single bit of code. Super easy way to maximize your conversions.
Thrive Leads- A drag and drop builder that allows you to create any type of lead generation imaginable. Links directly to your email management software, allowing you to easily build your list. Includes all forms of opt ins and pop ups.
Thrive Themes- Highly responsive, easily edited and attractive themes with pre-built layouts, colors and font choices that are easily curated to exactly your needs
Thrive Quiz Builder- Allows you to engage with your viewers, retrieve valuable data and drive massive traffic growth to your pages in a way that makes your site fun and memorable
Thrive Ultimatum- Dynamic countdown themes for your site, to capitalize on the "fear of missing out" to drive sales
Thrive Ovation- Automate testimonial gathering and display. A set it up and forget about it design to bring in valuable and convincing feedback for future potential leads
Clever Widgets- Targeted sidebar content that strategically shows the right content to the right visitors, maximizing engagement and returns
Headline Optimizer- Allows you to A/B test different blog and product titles, to see what captures people's attention the most
Thrive Apprentice- This might be one of the most impressive aspects, right after Thrive Architect. Create professional courses directly from your WordPress dashboard. You can then offer them as free online lead magnets, or as paid courses when used with the membership plugin.
Thrive Comments- This function of Thrive brings the addictive triggers of social media and a conversion focus to your WordPress comments, through "innovative features like upvoting and downvoting, gamified comment incentives and an impressive number of after-comment-actions".
All of these features are dynamite ways to bring in new leads to your business, follow up with them and convert them into sales…and repeat sales. 12/10 one of the best business service investments I have made into my online marketing presence. You can see examples of my Thrive theme pages here as a main page, and here as a landing page.

Sendowl
SendOwl is the Payment Processing platform that I use to seamlessly connect my customers to my products, payment gateways and email lists. While I primarily use the platform for digital products, you can also market physical products, recurring charges and subscriptions.
The beauty of this business service is that you can integrate these sales links directly into your blog (if you have one), your email list, or your social media- no website required.
With typical transaction platforms, you lose 30-40% of your actual revenue in fees. With SendOwl, you pay a straight $9/month for basic capabilities, or $24/month (most advantageous plan for growth), and that's it. The more you sell, the higher the percentage of the profits that you get to keep. On average, I keep 94% of my profits.
With SendOwl you have complete freedom over how you want to run your business, and if you don't have a formal structure completely set up yet, it's super responsive.
For instance, while my website was under construction, I would often have people reach out to me via Instagram, wanting to purchase a training program. Instead of having an awkward conversation about how I didn't have my sh*t together, which could cause the customer to lose confidence in my product, I was able to send them a link right away, and close the sale.
Send Owl also offers one click upsells and cross sales, which means that you are able to showcase why a more expensive product might be a better fit, or introduce a companion product that makes their initial purchase even more valuable. This means that your revenue can increase 20% or more, with no additional time or money spent on marketing.
One of the most valuable aspects of Send Owl that I use constantly is the ability to set up recurring payments; subscriptions. This allows me to give a person access to groups or course material for the duration of the time that they make their payments. With America's addiction to convenience and subscription products, this has become a huge percentage of my recurring revenue.
SendOwl seamlessly integrates with payment gateways of your choice, for me being Stripe and PayPal. You are also able to customize your payment screens, view detailed analytics, and determine from which channels the majority of your sales are coming from.
Finally, SendOwl also auto-populates my designated email lists as users purchase products or take advantage of free downloads. This allows me to further streamline my follow-on marketing.
Constant Contact
As someone who was completely new to email marketing at the time I set up my account, Constant Contact was a simple-to-initiate solution to keep track of my email leads. Today it's a business service I can't live without.
The popularity of the cloud based interface has allowed me to integrate it seamlessly into all of the many other services that I use, meaning that I am able to pull data from my individual campaigns, website, Facebook groups and giveaways, with very little setup.
The email templates are an efficient drag and drop setup to customize, and with each email you create, a reusable template is also created. This saves me hours of design work and allows my communication to be extremely professional and responsive.
Being able to create automated email campaigns in one go and then let them run is a breeze, and takes one more to-do off of my list. The tracking and reporting tools allow me to see at a glance which opt-ins are performing better based on design and placement.
Using a landing page as an incentive to sign up for free downloads such as recipes or workouts allow me to place links into my social media, groups and and email campaigns and is a powerful list growing tool.
Finally, the support team is extremely helpful and responsive. They have broad how-to and blog sections where, more often than not, I have found the answers I needed without having to reach out. However, when I could not find what I was looking for, I've been able to get on a call or chat almost immediately, and always get my issue resolved.
Bluehost
I will say, I have only used Bluehost to host my various blog sites through WordPress, so I can't vouch for this business service in other settings- but I'm sure the other 2 million websites it powers can.
Bluehost was a quick, 15 minute setup for my latest blog, with a seamless walk through, free domain for the first year, free SSL certificate, and $2.75/month contract.
I had another domain that I transferred over to them as well, and they walked me through the whole process in a matter of minutes.
On the technical side, Bluehost offers top of the line security through SpamAssasin, Spam Experts and CloudFlare. Add on integration is seamless as well, especially for Google applications.
Literally from start to finish, I signed up, picked some names, chose a blog theme, and was ready to go before I could lose my train of thought.
Again, and I'll mention this specifically with each service I review, because it's probably the most important aspect in my opinion, their customer service is on point. They are responsive, knowledgeable, and will often complete confusing tasks for you on the back end so that you don't even have to deal with it.
The cost to value ratio with BlueHost is arguably unbeatable.
Zoom
Zoom is an absolute must have business service if you run any type of group calls or coaching program. Free to use for calls under 40 minutes, the $15.99/month plan is still a nominal cost of unlimited call recordings, seamless scheduling, automated playback links, etc.
What I love about Zoom is the ease of control over a meeting that the administrator has- you can turn record on and off, mute and un-mute individuals easily, add mentioned links or resources into the chat function while the group is live, and much more.
I use Zoom for discovery calls for potential clients, coaching calls with my mastermind group, coaching calls with my coaches, and business calls with potential resources.
Zoom is an excellent team building resource, especially if you have people all over the country/world. The screen sharing feature is vital for training purposes, as you can walk your members and leaders through key points step by step, allowing them to see what you see while you narrate.
Zoom is simple to use, and free for the people you schedule a call with. Zoom also has a highly responsive mobile application, which is perfect for taking calls on the go. I recently taught a step by step Instagram tutorial, using the screen sharing feature on my phone, that was highly effective and seamless.
Zoom's sales and support team are extremely professional, and though I have rarely had a question or issue, my experience has been prompt and positive responses.
Artlist
A question I often wondered when I considered getting into the YouTube and video making space was this: where on earth did people get their music? How do you avoid copyright issues and legal fees?
Music is a vital aspect of conveying emotion through video and leaving an impression the drives action in your viewers. But frankly, music licensing is a nightmare. What if you use a song now, and the rules change down the road?
Making a mistake in this arena could lead to your channel getting shut down, your web host dropping your site, or even legal recourse. Not to mention licensing individual songs is prohibitively expensive if you want any type of variety. Individual fees add up quickly.
Artlist is a subscription based resource where, once you are signed up, you have unlimited download access, and permanent rights to any downloads (even if you later cancel your subscription). The annual cost is $199, which may seem high at a glance, but comes out to only about $17/month. That's pretty darn affordable for a business service that will save you thousands of dollars and hours.
New content is added weekly, and one of the best features, in my opinion, is the ability to search and filter by genre and by theme, so that you can quickly and easily find a piece that perfectly fits your production.
On the legal end, Artlist songs are pre-licensed for both personal and commercial use. You don't have to navigate the difference between single and multi-use contracts, or worry about the terms ever changing.
As soon as you select a song, the download gets sent to your listed email. I often load these songs into my Google Drive so that I can access them quickly and easily on my phone application as well- for a reason which I will describe in the next product recommendation.
Their most current website update also features a personal playlist feature. Not having to worry about how many downloads you have left, or spending hours sorting through different sites and navigating the different legal aspects of downloading absolutely makes Artlist's service a no-brainer for even an amateur video producer.
Adobe Cloud Suite
The Adobe Cloud Suite monthly membership is a must have business service if you need multiple apps on hand at all times. In addition to top of the line video editing with Premier Pro, Photoshop, Document creation and much, much more, there are over 20 apps in this all inclusive membership.
My Adobe Cloud membership also allows me free access to all of their mobile editing applications- ones I use daily in some cases.
As mentioned above, sometimes instead of a full blown video production, I just want to jazz up a low-key promo video for my Instagram or Facebook page. For this I use Adobe Rush, a simple drag and drop development app. With this, I can create and export the entire thing from my phone.
Here is where being able to import my music from Artlist, saved in my Google Drive (with unlimited storage from GSuite) comes in handy. See how everything works together?
Adobe is well knows for their top of the line applications. Instead of paying large fees for each one individually, the subscription allows me to use whichever I want, however often I want, for pennies on the dollar comparatively.
This is a perfect setup for me to always have necessary tools at my fingertips. If you create any type of content, Adobe Cloud Suite is a must have business service.
Fiverr
Finally, and I say that loosely, as this blog post will probably become a living document of my favorite services, we have one of my favorite ways to outsource.
(For more ideas on inexpensive ways to outsource, join the Level Up Project free mastermind group here.)
If you don't know how to do technical tasks like creating graphics or making video edits, instead of spending hours researching and in trial and error mode, just have someone else do a really professional job for a couple of bucks. Fiverr is exactly the business service you need to find a professional to take such tasks off of your plate.
The ideal situation is that you find a Fiverr provider (or several) who become familiar with your brand and that you can repeatedly return to for follow up services. This saves you even more time in explaining what you want.
Most simple services I've paid less than $10 for, and I always get fast responses, and multiple options and edits.
When choosing an expert, read the reviews and ratings. See what work they've done before and what other people have to say about them. Ultimately, if you're very unhappy with you outcome, you can get your money back.
It really comes down to what your time is worth- but for the four hours it would have taken me to make my YouTube header banner, $15 (including a generous tip) was more than worth it.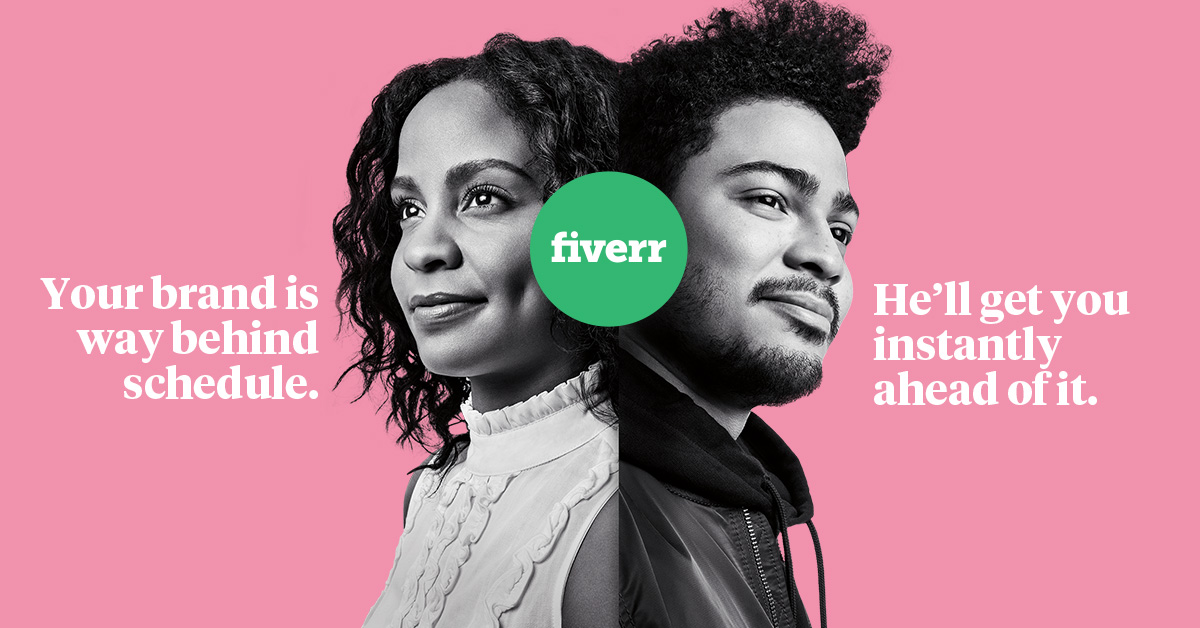 Conclusion
While I do use many other business services, plugins and apps, these are my can't-live-without and have-used-and-loved products and subscriptions that I would absolutely recommend to you.
For some of them I do have affiliate codes associated with this post, which pays a small commission into my donut fund. This is at no cost to you, and most times actually gets you a discounted price.
Thank you for reading! If you found this post helpful, do your girl a favor and hit the share button at the top so that someone else who could use this review will have the chance to get the down and dirty details on these services as well.